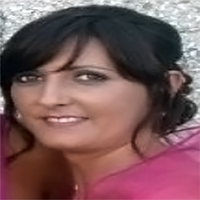 Maureen
Placement Officer
I am our Placement Officer and, I have the lovely job of coordinating the placement of minders for all of our clients nationwide. I also liaise with Crèches and Parents to anticipate their needs and plan cover for them on a daily and weekly basis. I studied Business and computers at HSI, Limerick.
Hannah
Owner | Manager
Hannah ran a successful crèche in Limerick for a number of years and knows the difficulties that face childcare providers around staffing, in particular maintaining ratios in the event of staff absences.
As a parent of three Hannah also recognised the struggles that all working parents face around childcare. Last Minute Minders was initially born to address these needs. Responding to additional needs within the industry we developed and grew our business and are a valuable resource to businesses within the Early Childhood Industry and continue to support families with childcare needs within the home.
Steph
Recruitment Officer
I am the Recruitment Officer for Last Minute Minders and the first point of contact for Minders who wish to register with us or for clients who would like support in recruiting long term or permanent staff for their team. I interview and background check all of our minders. As a Mom myself I know how important it is that our minders are of the highest calibre. I studied HR at University of Limerick and have a background in recruiting in the commercial and healthcare industries, I am also currently studying Early Childhood at Mary Immaculate College.